Localization Services
Transform Your Content to
Capture a Global Market

.
Make Your Web Content and Software Available to the World
Website and Software Localization Experts
What Are Localization Services?
Localization services require not only translating text accurately, but also taking a product—such as a software application or website—and making it usable and beautiful in a foreign language and culturally appropriate for a foreign market.
In our increasingly connected global community, websites, software, mobile apps, etc. must be localized for use in multiple regions. But not just anyone can localize software or web content properly. Using inexperienced translators rather than an experienced localization team can cost companies in the long run.
IVANNOVATION has localized some of the biggest and most complex software systems on the planet for more than 20 years. That means that for us website and app localization is easy. When you partner with IVANNOVATION for localization services, you get not only language translation accuracy, but also the technical know-how to make your app, software, or website truly global.
Let's talk about your localization project!
The Vital Role of Localization—By the Numbers
. . . of non-English speaking web users say they would rather make purchases on websites in their own language.
. . . spend more time on websites in their own language or use only sites in their language.
. . . of non-English speaking web users never or rarely buy from English websites.
. . . of internet users do not use English as their main language.
—only 41%—of the Internet is in languages other than English.
. . . average conversion rate increase in target markets when translating only landing pages and ads.
. . . average conversion rate increase in target markets when translating all web content.
Want to Discuss

a Localization Services Project?
Contact us today for a free quote.
IVANNOVATION is one of our preferred Localization Service Providers, providing us with translations to 20+ languages. We regularly have work that needs to be translated urgently. The team is always on hand and prompt to respond to our requests. We trust IVANNOVATION with all our language requirements and know the finished product will be delivered on time and with the expected quality."
—Dion B., Infor
With their excellent customer service, quick turnaround time, and quality translations, IVANNOVATION has become an integral part of AFL's global communications."
—Katie K., AFL
The localization of our new career website was fast and easy. IVANNOVATION provided high quality work in a very short time frame. We will definitely use them again!"
—Stephanie F., Milliken & Company
Building Partnerships With Valued Customers
For More Than 20 Years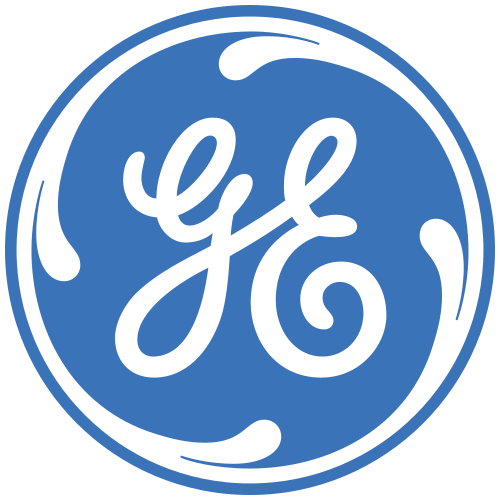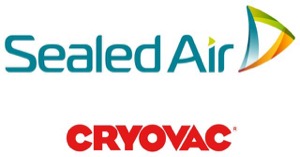 Want a Quote for Your Localization Project?
Fill out the form to receive a free quote today because now is the best time to prepare for global success.
IVANNOVATION's 3-Step Quality Assurance Process
Because You Want to Give Your Users a Finely Honed UX in Every Language
1) Subject Matter Experts Translate
Precise translations resonate with users. Top quality foreign language content requires the disciplined eye of a carefully vetted expert linguist. That's why IVANNOVATION's linguists are:
Native speakers of the target language
Certified by top authorities such as the American Translators Association
Experienced in software, app, or web localization
Knowledgeable of related industries
2) Second Set of Linguists Edit
Finely polished prose is an imperative for professional content. Publishers know this, so they always have editors polish text after writers are done. Fresh eyes catch mistakes that authors miss. In translation, this step is all too often neglected, but IVANNOVATION's editors ensure that our translated content really shines. They:
Detect inaccuracies
Clean up grammar and spelling errors
Smooth over awkward or confusing phrasings
Enforce the client's terminology and style requirements
3) Automated Tools Analyze
Some tasks are better left to machines. Our automated QA tools augment human editing by combing translations for the types of errors best discovered by computers. They search for:
Inconsistencies between translations of identical source texts
Spelling errors
Use of forbidden words or non-use of required terminology
Numbers that are different between the source and target text
Computer code or variable errors
IVANNOVATION localizes a variety of web-based and electronic communication as well as software applications, including:
Websites

eCommerce Stores

WordPress Sites

Web Marketing Content

eLearning Materials

Online Help

eBooks

Social Media Content

Blog Articles
iPhone Apps

iPad Apps

Android Apps

Software Programs

Video Games

Computer Games

Mobile Games

Software UI (User Interfaces)

IoT Device Interfaces
ERP Systems

Manufacturing Terminal Interfaces

Warehouse Barcode Scanner Interfaces

Manufacturing Execution Systems (MES)

Human Capital Management Systems (HCM)
CMS Content

HTML Files

XML Files

JSON Files

XLSX Files (Bilingual Excel Spreadsheets)

Software Language Resource Files

Robohelp XPJ Files

DITA DITAMAP Files

And Others
Our language localization services have helped companies make content appropriate for people who speak languages used around the world, including:
Chinese (Simplified)

Chinese (Traditional)

Czech

Danish

Dutch

English
Finnish
French
French (Canada)
German
Hungarian
Italian
Japanese
Korean
Norwegian
Polish
Portuguese (Brazil)
Portuguese (Portugal)
Russian
Spanish
Swedish
Thai
Turkish
Vietnamese
Did You Hear About the Time We Saved Our Customer $30,000.00?
IVANNOVATION saved a single customer $30,000 on a single translation project.
Here's what happened:
A software company asked IVANNOVATION for a quote to translate a user guide from English into another language. It also sent the RFQ to a few other translation companies.
We asked the customer to give us any previously translated materials, and here's where the magic happened.
Working with some of the top translation technology engineers, we took all of the content in English and in the other language and aligned the texts. That means we took the English sentences and their foreign language translations and lined them up. The process was similar to lining up the sentences and their translations in two columns of a spreadsheet.
Next we saved these aligned translations into a translation memory file.
Then we used the translation memory to pretranslate all of the content that had been translated before. This step resulted in much of the content being translated for free.
Finally, we delivered our quote to the customer. Whereas our competitors were quoting around $120,000, our quote was $30,000 less.
Even though our per word translation rate was comparable to that of our competitors, we offered a total project quote that was 25% less than our cheapest competitor.
You've heard of "working smarter, not harder." We saved our customer money on this huge project by working smarter, not cheaper.
That's why our localization customers come back to us year after year. We use:
State-of-the-art technology
Innovative methodology
Top translators
Are you considering whether to localize some software or web content? Or do you have an upcoming project you are preparing for?
Let's see if we can give you high quality translations for a lower cost. Hit the "Request a Quote" below to get started or use our chat bot to get connected with one of our translation specialists.
Want to Discuss

a Localization Project?
Contact us today for solutions and a free quote.