WEBSITE & SOFTWARE LOCALIZATION SERVICES
Transform Your Content to
Capture a Global Market

.
Website and Software Localization Experts
What Is a Website and Software Localization Company?
Localization services require not only translating text accurately, but also taking a product—such as a software application or website—and making it usable and beautiful in a foreign language and culturally appropriate for a foreign target market.
In our increasingly connected global community, websites, software, mobile apps, etc. require internationalization for use in multiple regions. But not just anyone can perform website or software translation service properly. Simply using a professional translation service rather than a software localization industry expert can cost companies in the long run.
Effortless Global Reach: IVANNOVATION's Software Localization
IVANNOVATION has localized some of the biggest and most complex software systems on the planet for more than 20 years. That means that for us app and website localization is easy. We combine software translation know-how with professional translators to help you produce software products that will attract and delight users in any region.
When you partner with IVANNOVATION for website or software localization services, you get not only language translation accuracy, but also the technical know-how to make your app, software, or website truly global.
Let's talk about your localization project!
Increase the
Reach and Effectiveness

of Your International Website with the Right

URL Structure
Download the comprehensive guide to URL Structures for Multilingual Websites.
The Vital Role of Website Localization—By the Numbers
. . . of non-English speaking web users say they would rather make purchases on websites in their own language.
. . . spend more time on websites in their own language or use only sites in their language.
. . . of non-English speaking web users never or rarely buy from English websites.
. . . of internet users do not use English as their main language.
—only 41%—of the Internet is in languages other than English.
. . . average conversion rate increase in target markets when translating only landing pages and ads.
. . . average conversion rate increase in target markets when translating all web content.
IVANNOVATION's 3-Step Quality Assurance Process
Because You Want to Give Your Users a Finely Honed UX in Every Language
1) Subject Matter Experts Translate
Precise translations resonate with users. Top quality foreign language content requires the disciplined eye of a carefully vetted expert linguist. That's why IVANNOVATION's linguists are:
Native speakers of the target language
Certified by top authorities such as the American Translators Association
Experienced in software, app, or web localization
Knowledgeable of related industries
2) Second Set of Linguists Edit
Finely polished prose is an imperative for professional content. Publishers know this, so they always have editors polish text after writers are done. Fresh eyes catch mistakes that authors miss. In translation, this step is all too often neglected, but IVANNOVATION's editors ensure that our translated content really shines. They:
Detect inaccuracies
Clean up grammar and spelling errors
Smooth over awkward or confusing phrasings
Enforce the client's terminology and style requirements
3) Automated Tools Analyze
Some tasks are better left to machines. This quality management step is fully automated. Our automated QA tools augment human editing by combing translations for the types of errors best discovered by computers. They search for:
Inconsistencies between translations of identical source texts
Spelling errors
Use of forbidden words or non-use of required terminology
Numbers that are different between the source and target text
Computer code or variable errors
The localization of our new career website was fast and easy. IVANNOVATION provided high quality work in a very short time frame. We will definitely use them again!"
—Stephanie F., Milliken & Company
IVANNOVATION is one of our preferred Localization Service Providers, providing us with translations to 20+ languages. We regularly have work that needs to be translated urgently. The team is always on hand and prompt to respond to our requests. We trust IVANNOVATION with all our language requirements and know the finished product will be delivered on time and with the expected quality."
—Dion B., Infor
With their excellent customer service, quick turnaround time, and quality translations, IVANNOVATION has become an integral part of AFL's global communications."
—Katie K., AFL
Building Partnerships With Valued Customers
For More Than 20 Years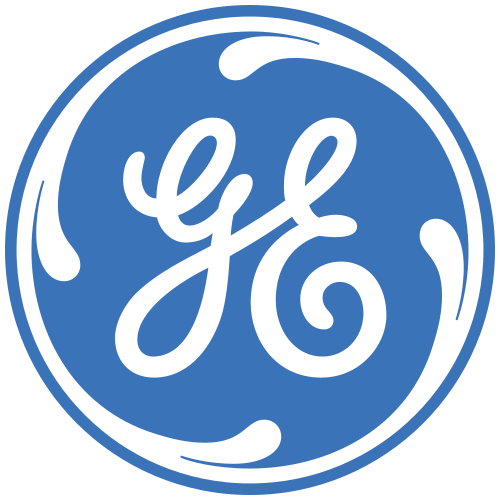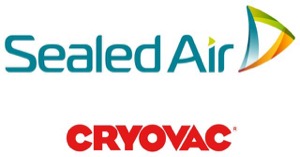 Want a Quote for Website or Software Localization Services?
Fill out the form to receive a free quote for website or software localization services today. Because now is the best time to prepare for global success.
IVANNOVATION localizes a variety of web-based and electronic communication as well as software applications, including:
Websites

eCommerce Stores

WordPress Sites

Web Marketing Content

eLearning Materials

Online Help

eBooks

Social Media Content

Blog Articles
iPhone Apps

iPad Apps

Android Apps

Software Programs

Video Games

Computer Games

Mobile Games

Software UI (User Interfaces)

IoT Device Interfaces
ERP Systems

Manufacturing Terminal Interfaces

Warehouse Barcode Scanner Interfaces

Manufacturing Execution Systems (MES)

Human Capital Management Systems (HCM)
CMS Content

HTML Files

XML Files

JSON Files

XLSX Files (Bilingual Excel Spreadsheets)

Software Language Resource Files

Robohelp XPJ Files

And Others
Website Localization Services
Transform Your Content to
Capture Global Markets
Your online message is meant for the world. Your brand deserves to be counted among the number of truly global brands. How can you localize your website and make it global?
Glad you asked.
IVANNOVATION has the in-house expertise and globalization resources to help you take your brand onto the world stage. IVANNOVATION's value-packed services include:
Pre-project consulting
Construction of multilingual resources such as glossaries and company style guides
Precise and native quality translation
Machine translation with human translator post editing
3-step quality assurance
Iteration based on user acceptance testing
Regardless of whether you need static website or dynamic web application localization services, IVANNOVATION has the expertise to help you take your content around the globe.
Now is a great time to conquer the world. Let's talk.
Don't waste your time and introduce countless bugs with old fashioned workflows of emailing documents back and forth with translators.
Streamline your website translation process with IVANNOVATION's CMS—TMS integrations. Integration means your content management system (CMS) connects directly to IVANNOVATION's translation management system (TMS). After you add a new page to your website or update text on an existing page, get a quote and analysis with just a click of a button.
Likewise, import the translated text into your site and publish it with only a click. Localizing your website has never been easier!
CMS Integration
CMS Integration and Automated Workflows Make Localization a Snap!
CMS Integration
CMS Integration and Automated Workflows Make Localization a Snap!
Don't waste your time and introduce countless bugs with old fashioned workflows of emailing documents back and forth with translators.
Streamline your website translation process with IVANNOVATION's CMS—TMS integrations. Integration means your content management system (CMS) connects directly to IVANNOVATION's translation management system (TMS). After you add a new page to your website or update text on an existing page, get a quote and analysis with just a click of a button.
Likewise, import the translated text into your site and publish it with only a click. Localizing your website has never been easier!
Multilingual SEO
How to Get Your Website to the Top of Web Searches in Your Target Markets
Reaching the top of foreign language search results takes more than translating accurately. Website localization services strategy involves employing insights from multilingual search engine optimization (SEO) to attain peak performance on global search engine results.
"Sneakers" and "gym shoes" may have similar meanings, but knowing which word customers use when they search for a product could mean the difference of millions of dollars of revenue per year.
With international SEO, IVANNOVATION's linguists use insights from global search behavior in order to adapt translations for maximum discoverablility online. Know the precise word your target customers use to search for your content to fuel growth through multilingual SEO.
Want to
break the language barrier

with your content?
Tell us what you have in mind. Let us deliver results.
Software Localization Services
IVANNOVATION's Software Localization Services Transform Your Applications for Customer Engagement & Global Revenue
Localization of digital content is nothing like certified translation or the translation of static brochures or marketing materials. Software applications are complex works of art and engineering which involve hundreds of moving parts, resource files, code files, style sheets, database interactions, and more.
Therefore the best software localization service may include testing software with pseudotranslation to see an example of what it will look like in a different language, making changes, and then testing again. Then it involves the software translation performed by human professional translators with or without the help of machine translation. Finally, it can include linguistic testing of the localized software by users in the target market. Software translation services involve so much more than traditional translation that they require an expert software localization services provider.
Not only PCs, but also an ever expanding number of devices—such as wearable devices, voice activated devices, IoT devices, chatbots, and more—need localization of GUIs performed by a localization specialist. New demands call for new processes and new knowledge.
IVANNOVATION has honed these processes and developed this knowledge to a mastery. Regardless of whether you need creative translation for games or technical translation for a learning program or technical software, we have the localization specialists to provide you the best software localization service. Let us simplify your software localization project.
ERP
ERP systems are complex technical products whose success depends greatly on user adoption. ERP localization has been our number one specialty for decades. Let your foreign language users enjoy an end-to-end quality user experience.
Mobile Apps
Downloads of mobile apps are driven by user ratings. IVANNOVATION's Android and iOS app localization services boost brands by enhancing the mulitlingual app user experience with quality language.
Desktop Applications
Breaking the language barrier with software developers for two decades, IVANNOVATION's software localization services help customers rapidly deploy their software products across a number of global markets.
Web Apps
Systems designed to run in web browsers are easy to deploy around the globe with IVANNOVATION's web app localization services. Our linguists preserve the functionality of your web app while creating a user interface that resonates with customers around the world.
HR Systems
Companies depend on getting and retaining the best talent in every field. For a multinational company that means finding local talent abroad. This requires use of the local language. IVANNOVATION has localized millions of words of HR systems and user guides and can help you recruit in any language.
Game Localization
Enjoyable game play and viral success hinges on not only fun missions, but also a fluid user experience that feels natural and comfortable. IVANNOVATION's fluent linguists translate into their native language so that your game will not be the next "all your base are belong to us."
Manufacturing Device Interfaces
Manufacturing, warehousing, and logistics require customized devices to perform highly specialized functions. From scan guns for pick and pack, to wearable tech for logistics, to smart glasses for work instructions, IVANNOVATION can keep your foreign language team working at peak performance.
User Guides & Online Help
Software users read software documentation when they are at their wits' end. Software operation can be complex enough without language barriers to further complicate things. Quality localization of software user guides pay dividends in user satisfaction and customer loyalty. IVANNOVATION's website and software localization specialists are familiar with technical language as well as technical formats, such as
Medical Device Interface
Software translation service meets medical translation service. Medical device user interfaces require not only localization engineers but also medical translators who understand the content and can translate medical terms accurately. We bring both types of expertise together in one service so your device will work for users of any language you desire.
Our language localization services have helped companies make content appropriate for people who speak languages used around the world, including:
Chinese (Simplified)

Chinese (Traditional)

Czech

Danish

Dutch

English
Finnish
French
French (Canada)
German
Hungarian
Italian
Japanese
Korean
Norwegian
Polish
Portuguese (Brazil)
Portuguese (Portugal)
Russian
Spanish
Swedish
Thai
Turkish
Vietnamese
Did You Hear About the Time We Saved Our Customer $30,000.00?
IVANNOVATION saved a single customer $30,000 on a single translation project.
Here's what happened:
A software company asked IVANNOVATION for a quote to translate a user guide from English into another language. It also sent the RFQ to a few other translation companies.
We asked the customer to give us any previously translated materials, and here's where the magic happened.
Working with some of the top translation technology engineers, we took all of the content in English and in the other language and aligned the texts. That means we took the English sentences and their foreign language translations and lined them up. The process was similar to lining up the sentences and their translations in two columns of a spreadsheet.
Next we saved these aligned translations into a translation memory file.
Then we used the translation memory to pretranslate all of the content that had been translated before. This step resulted in much of the content being translated for free.
Finally, we delivered our quote to the customer. Whereas our competitors were quoting around $120,000, our quote was $30,000 less.
Even though our per word translation rate was comparable to that of our competitors, we offered a total project quote that was 25% less than our cheapest competitor.
You've heard of "working smarter, not harder." We saved our customer money on this huge project by working smarter, not cheaper.
That's why our localization customers come back to us year after year. For our software and website translation services we use:
State-of-the-art technology
Innovative methodology
Top translators
Are you considering whether to localize some software or web content? Or do you have an upcoming project you are preparing for?
Few localization service providers can give you high quality translations for low cost like IVANNOVATION can. Hit the "Get a Free Custom Quote" below to get started or use our chatbot to get connected with one of our translation specialists.
Want to Discuss

a Localization Project?
Contact us today for solutions and a free quote.
FAQ's
What is the difference between translation and localization?
Sometimes the terms are used interchangeably, but they are not exactly the same. Professional translation services includes simply changing a message from one language into another. Localization includes translation, but it also involves taking a product—such as a software application or website—and making it usable and beautiful in a foreign language and culturally appropriate for a foreign target market. Besides just language, this process may affect visual design or technical issues of how the software or website is constructed.
What is a website localization company?
To oversimplify, a website localization company translates websites. However, as explained in the Q&A above, localization includes much more than simply translating a message. Website localization services would include helping to choose a localization friendly CMS, design the URL structure, change the date and currency formats, and make decisions about many other elements. It might even include allowing for different payment methods that are popular in different locales or choosing different photos in order to not offend local sensitivities. As a web localization company, we guide web developers as they take these steps to truly localize their websites.
What is a software localization company?
A software localization company translates software and makes it user-friendly for users in different locales. Different locales may require different currencies, units of measures, and number formats. Different languages may take up different amounts of space in the user interface or may even have to be displayed in different directions. Localizing your software doesn't have to be a mystery; IVANNOVATION has been doing professional software localization services for 20 years and has the expertise necessary to not only translate your software product correctly but also guide your developers as they make it useful in all of its supported languages.
What process do you follow while performing localization?
Our project managers consult with your developers to ensure that the software application or website can be localized properly. After this technical step, we translate the text. We can return the text to you in the same format as what we received from you, formats such as HTML, XML, XLSX, DOCX, etc. For website localization services we can often make an automated connection between your content management system and our translation servers so that request and then publish translations with just the click of a button.
How long does it take to complete the localization services?
Great localizations take time. They require the work of expert linguists deliberating over every phrase, researching, and then proofreading. They may be able to do, say, 3,000 words per day, but that depends on many factors and can vary widely. It's best to have a single linguist do the translations, but when speed is needed, we can allocate teams of linguists to speed up the process and then use automated tools to help enforce translation consistency. Pure machine translation can be nearly instantaneous, but it's not recommended for publishing online. However machine translation with human post-editing can speed up localization while still getting expert linguist quality results.
How can I trust the accuracy of your localization services?
People just like you have struggled to find quality localization. They try "free" translation from Google Translate or DEEPL and get embarrassed by the goofy results. They try hiring a cousin who studied a little Spanish and the results are either unnatural or inaccurate. They try Fiverr and get unreliable results, sometimes ok, sometimes terrible. However, at IVANNOVATION we hire only professional linguists, some with graduate degrees but all with professional qualifications and certifications. They are full-time linguists, not part timers who earn a little on the side. Further, most have worked for us for years, proving their quality work time after time. Finally, when expertise in a certain industry is required–such as IT or construction or pharmaceuticals–we use subject matter expert linguists to do the work. Accuracy is essential.
What is localization in software development?
Localization involves translating all of the text used in a software interface, including the menu items, the buttons, and the alert messages. It also includes preparing the software to work properly in other languages. Here are some examples of what that might include. The character encoding needs to work with non-latin-script alphabets, like Hebrew or Japanese. First names and last names may need to be reversed for languages like Chinese. The software needs to be able to handle changes in date format, currency, units of measure, etc. The text strings need to be centralized in resource files and not mixed in with the computer code. These are just a few of the things that a localization engineer might consider during a software localization project. With all of the technical details of localization, it's important to partner with people with the experience necessary to make it a success.
What development costs can I expect during software localization?
Localization development costs depend on how prepared for localization your software already is. It's best to start the development of the software in the first language with an understanding of what will need to be done to localize the software later. If localization hasn't been folded into the development process from the beginning, then localization may involve some catch up. Here are elements that may need to be changed. If your text strings are located in the code files with the computer code, you will need to take all of those strings out of the code and place them into language resource files. If your interface design doesn't have enough room for languages that have longer words, you may need to adjust the design to accommodate longer text.
How do you measure software localization ROI?
Regardless of whether your project is mobile app localization, ERP localization, or game localization, your goal is most likely for your software to have increased popularity in a foreign locale. To measure your ROI from localization, analyze your software sales or subscriber base before localization and then analyze those same numbers in the period after releasing your localized software on the market. You are sure to find greater popularity and higher user adoption from a software that is effectively localized into the local languages.
What is your software localization strategy?
Every localization project is customized to your needs. We consider your purpose for localizing the software as well as the type of software, which may require industry specialists of some type, such as linguists specializing in logistics for logistics software. We also consider the technical details of the software and provide consulting on how to prepare the software for successful localization. For example, your developers may need to isolate all of the text strings in language resource files, or you may need to adjust field widths to accommodate longer words. At this stage we can provide a free pseudotranslation that will help you find any text that is missing from the language resource files. The next step of the website localization process is to begin software translation. This begins with exporting the language strings in their current format. After translation, you take the translated text files back in the same format. Finally, localization testing begins, in which users test the localized software to search for bugs or anything that doesn't look or feel right. After everything looks good, the localized software can go live, sold on app stores, rolled out for the employees at your international subsidiaries, or downloaded by consumers.