There are translation and localization service providers galore, so why choose IVANNOVATION? For the past two decades we have selected the top professionals in the industry to translate and interpret. Entrust us with your language needs for accurate and effective translation.
Translation & Localization Services
Communication Knows No Borders
Your business' reputation is too valuable to risk having your materials translated inaccurately or even offensively by an online translation engine. If you need to localize your business content, make sure it's taken care of by seasoned professionals.

Translation Is an Essential Element in Virtually Every Industry
From Medical to Global Business
Our foreign language translation services experience runs the gamut. We've translated marketing materials for large international businesses, user guides for software companies, patient treatment plans, and more. Our innovative professional translation concept calls for expert human translators for every project—experts in a language as well as experts in the topic of the translation. For example, a native speaker of the target language cannot translate documents about banking accurately if he or she doesn't understand banking. That's why IVANNOVATION's language solutions call for experts for technical translation. Whether you need document translation or localization services, rely on our experts to solve your translation needs.
Building Partnerships With Our Valued Clients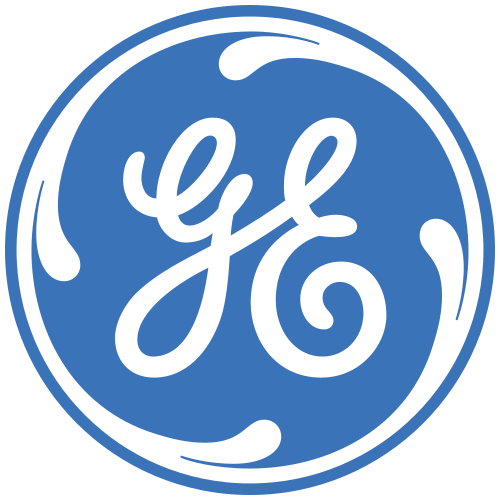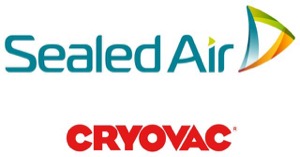 High Quality Language Localization Services
Sometimes language solutions involve more than simple certified document translation services. Sometimes what you need is a comprehensive effort to not only translate websites or software by native speakers but also to make sure that those websites or software are technically usable in a foreign script and adapted to foreign currencies, units of measure, date formats, etc. This is called localization. Software and website localization requires expertise, not only linguistically, but also technically, as it involves font encoding, CMS selection, language resource files, user acceptance testing, and so on. IVANNOVATION has been providing top-quality language localization services for some of the top software companies since the 1990s, and we continue to innovate. So whether you are looking for better quality in continuing your localization efforts or whether you are evaluating localizing your website or software for the first time, IVANNOVATION stands ready to guide you from preparation to translation to product go live.
Sometimes language solutions involve more than simple certified document translation services. Sometimes what you need is not only a translation but to make sure that a website or software is technically usable in a foreign language and adapted for regional use. This is called localization. IVANNOVATION has been providing top-quality language localization services for some of the top software companies since the 1990s, and we continue to innovate. Let us help you with your localization project.
"IVANNOVATION is one of our preferred Localization Service Providers, providing us with translations to 20+ languages. We regularly have work that needs to be translated urgently. The team is always on hand and prompt to respond to our requests. We trust IVANNOVATION with all our language requirements and know the finished product will be delivered on time and with the expected quality."

Dion Bomers

Infor
"With their excellent customer service, quick turnaround time, and quality translations, IVANNOVATION has become an integral part of AFL's global communications."

Katie Klaiber

AFL
Want to Discuss

a Translation Project?
Contact us today for a free quote.
FAQ's
What is localization?
Localization is not merely language translation; rather it takes a product—such as a software application or website—and makes it usable and beautiful in a foreign language and culturally appropriate for a foreign target market.
How will you perform localization service?
Our team will consult with your developers to ensure that the software application or website can be effectively localized. After laying this groundwork, we will take the text files and deliver the translation in the same format. For website localization service we can often make an automated connection between your CMS and our translation servers so that getting translations can be as easy as clicking a button to request translation and then clicking to publish the translation live on your website.
What are all the things your quality control team will check?
●A 3-step localization quality control procedure eliminates errors and provides a premium user experience. First, professional translators with experience in the field of the source text translate and edit their work. Next, a second linguist proofreads the translation, finding issues the first linguist may have missed. Finally, our translation management system performs automated checks to find issues that are easy for humans to miss, such as number errors, inconsistencies in the way words are translated, spelling errors, the use of forbidden terms, etc.
In how many languages can you do localization?
IVANNOVATION localizes to and from dozens of languages with our subject matter expert translators around the world. If you have a software or website localization need, contact us and we'll let you know how we can help.
For which industry you can perform localization?
We know the importance of having subject matter experts localize websites and software. For example, if the software is about accounting, a native language accounting expert must do the localization. That's the only way to get accuracy. We have subject matter expert linguists in a variety of industries from IT, to finance and banking, to construction and engineering, to gaming, and more.
What is the cost of localization?
The cost of localization depends on a number of factors. Different languages have different costs, and certain source text contents may require subject matter expert translators, which can affect the price. Further, the ease or difficulty of extracting text for translation and then publishing it can affect the price. Also, the amount of repetition in the text can also affect, actually reduce, cost. In short, every localization project is different. Click on the "Request a Translation" button at the top of this page to tell us about your localization project and to receive a customized quote.
Do you have native localization experts with a working knowledge of various industries and excellent language skills?
Yes! IVANNOVATION insists on two localization principles: First, professional linguists always translate into their own native languages. That means that the translations are idiomatic, clear, correct, and natural sounding. Second, specialized topics always require subject matter expert linguists. That means that a finance website localization will be done by translators with finance knowledge, an ERP localization will be done by translators with ERP specialization, and a medical device localization will be done by medical translators.
In which format will you send us the localized file?
We can take files in a variety of formats such as Excel, HTML, XML, DITA XML, and so on. After localization, we will return the files to you in the same format that we received.