Can You Get Error-Free Translations Fast with No Headache?
Yes! Professional Translation Services — Fast & Accurate
Want to Discuss

a Translation Project?
Contact us today for a free quote.
3 Step Quality Process
Eliminate errors with our three-step quality assurance process. Before delivering a translation to the client, we put it through the three following steps:
Translated by industry expert professional
Edited by a second linguist
Examined for errors with automated tools
Industry Expertise
Don't let someone translate your industry content if they don't understand your industry! We use only professional translators who have expertise in the industries of our customers. Our translators understand:
Manufacturing
And other industries
Certified Translations
Do you need a certificate, license, transcript, or some other document translated for official use such as at the DMV or USCIS? You will need a certified or notarized translation. We do:
Certified translations
Notarized translations
Translations with jurat
Save With Latest Technology
IVANNOVATION's human translators can increase speed of translation and improve consistency by using IVANNOVATION's innovative translation technologies. Best of all—you save money by reusing translated text in future projects
Save money on future projects
Increase speed of translation project
With their excellent customer service, quick turnaround time, and quality translations, IVANNOVATION has become an integral part of AFL's global communications."
—Katie K., AFL
I was so thankful to find IVANNOVATION — Translation Services! They helped me prepare for a business presentation to high-level business leaders from China. IVANNOVATION was fast, easy to work with, and I genuinely appreciated their extra attention to detail."
—Kim F., Kimberley Faith Keynotes
IVANNOVATION is one of our preferred Localization Service Providers, providing us with translations to 20+ languages. We regularly have work that needs to be translated urgently. The team is always on hand and prompt to respond to our requests. We trust IVANNOVATION with all our language requirements and know the finished product will be delivered on time and with the expected quality."
—Dion B., Infor
Building Partnerships With Valued Customers
For More Than 20 Years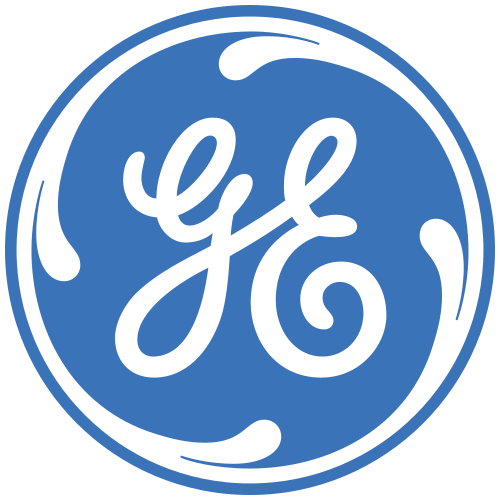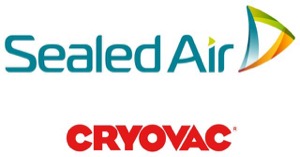 The Best of Both Worlds
IVANNOVATION Combines Expert Human Translation and Cutting-edge Technologies to Provide You Quick and Accurate Translation Services
IVANNOVATION's translation services combine expert human translators with the latest translation technology. These tools increase speed and improve accuracy by remembering all previous translations, offering suggestions for current translations, and performing automated quality assurance analysis.
For some larger customers we create custom neural machine translation engines trained with their own translation data that are far more accurate than mass market machine translation engines. By using human translators to edit the output, we can continuously improve the customer's engine and produce translations with the same quality as a human translated text.
With this multi-pronged approach to our translation services, we are able to:
Create consistent translations that follow customer's language guidelines

Edit and maintain translation memories

Build translation glossaries

Align existing translations for reuse

Research, define, and maintain terminology

Translate large volumes—millions of words at a time
Why Use a Human Professional Translator?
Nowadays, good, experienced foreign language translators don't just translate words; they interpret the nuances and distinctions behind them—something that online translation engines simply cannot do.
These fine shades of meaning may not seem important at first glance, but one Florida hospital was sued $71 million for a subtle translation error. Ask them whether nuance is important! Companies that skimp on translations using Google Translate or novice translators end up coming to us later to retranslate their materials.
IVANNOVATION's professional translation services have helped companies all over the world translate their documents and other materials accurately and efficiently for use in various markets.
Get My Professional Translation Quote
Medical
HIPAA Forms
Treatment Plans
After-Visit Summaries
Informed Consent Forms
Case Report Forms
Medical Records
Surgical Pre-Assessments
Legal
Certified Translation

Mergers & Acquisitions

Patents

Licensing Agreements

Contracts

Affidavits

Articles of Incorporation

Immigration Documents

USCIS Documents

Terms & Conditions

Licenses
Our translation services help companies translate content from and into languages used around the world, including:
Chinese (Simplified)

Chinese (Traditional)

Czech

Danish

Dutch

English
Finnish
French
French (Canada)
German
Hungarian
Italian
Japanese
Korean
Norwegian
Polish
Portuguese (Brazil)
Portuguese (Portugal)
Russian
Spanish
Swedish
Thai
Turkish
Vietnamese
Did You Hear About the Time We Saved Our Customer $30,000.00?
IVANNOVATION saved a single customer $30,000 on a single translation project.
Here's what happened:
A software company asked IVANNOVATION for a quote to translate a user guide from English into another language. It also sent the RFQ to a few other translation companies.
We asked the customer to give us any previously translated materials, and here's where the magic happened.
Working with some of the top translation technology engineers, we took all of the content in English and in the other language and aligned the texts. That means we took the English sentences and their foreign language translations and lined them up. The process was similar to lining up the sentences and their translations in two columns of a spreadsheet.
Next we saved these aligned translations into a translation memory file.
Then we used the translation memory to pretranslate all of the content that had been translated before. This step resulted in much of the content being translated for free.
Finally, we delivered our quote to the customer. Whereas our competitors were quoting around $120,000, our quote was $30,000 less.
Even though our per word translation rate was comparable to that of our competitors, we offered a total project quote that was 25% less than our cheapest competitor.
You've heard of "working smarter, not harder." We saved our customer money on this huge project by working smarter, not cheaper.
That's why our localization customers come back to us year after year. We use:
State-of-the-art technology
Innovative methodology
Top translators
Are you considering whether to localization of software or web content? Or do you have an upcoming project you are preparing for?
Let's see if we can give you high quality translations for a lower cost. Hit the "Request a Quote" below to get started or use our chat bot to get connected with one of our translation specialists.
Want to Discuss

a Translation Project?
Contact us today for a free quote.